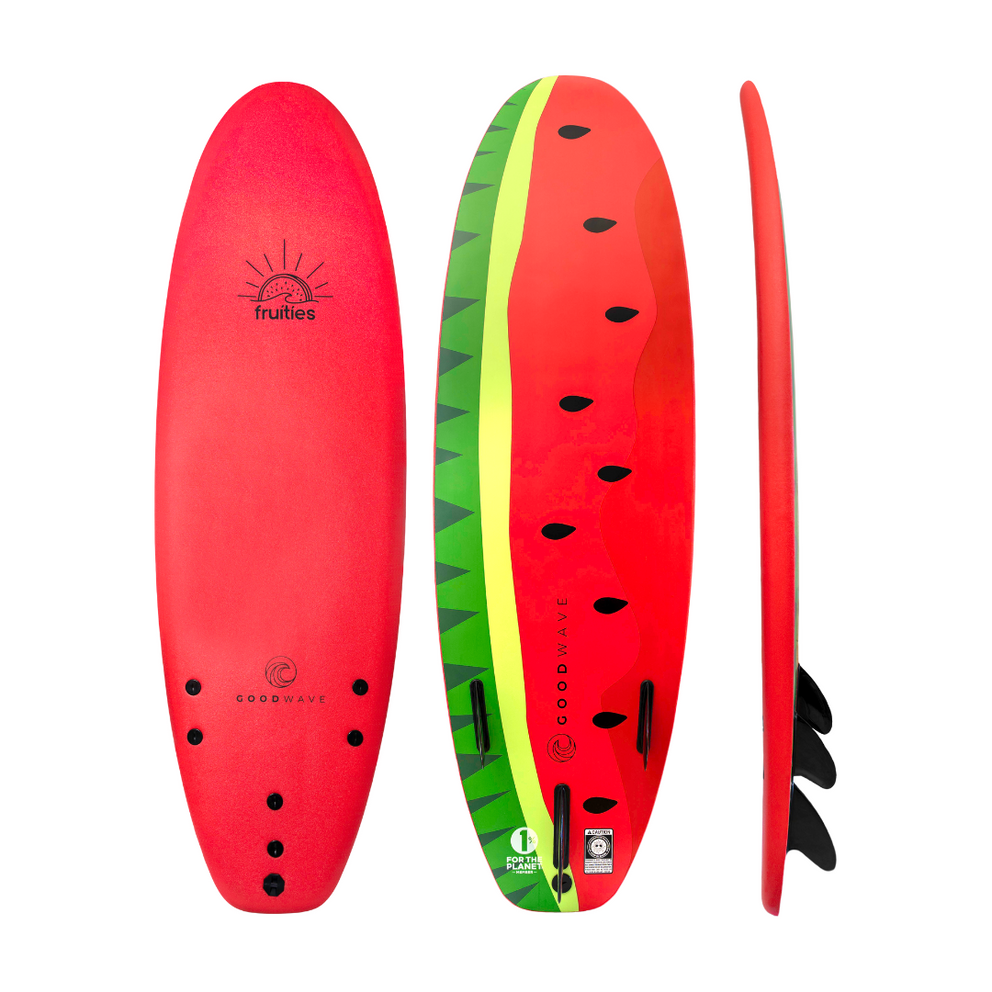 Good Wave 5'6" Fruities Foam Surfboard - Watermelon
$249.00 USD
$349.00 USD
Dive into Vibrant Surfing Adventures! Welcome to the world of surfing with the Good Wave 5'6" Fruities Foam Surfboard - Watermelon. Specially designed for kids and beginners, this surfboard is all about stability, style, and swiftly building water confidence. We collaborated with hundreds of surf-loving families to create this surfboard. The result? A board that's not only fun with its vibrant watermelon design but also perfectly tailored to the needs of new surfers. This blend of style and performance has made it a favorite in our wave-rider community. What's in the box 1x 5'6 Fruities by Good Wave Foam Surfboard 1x surf leash 3x surf fins Key Specifications Dimensions: 5'6" x 30" x 2" Weight: A lightweight 7 lbs, encouraging young surfers to handle their gear independently. Weight Capacity: Robustly built, supporting up to 154 lbs – making it versatile for various riders. Performance Meets Fun The Fruities surfboard, with a generous volume of 47 liters, offers the balance and buoyancy beginners crave. Designed to instill confidence from the very first wave, it's a board that grows with the surfer. Weighing just 7 lbs, this board empowers kids to carry their own gear. It's an early lesson in responsibility that they'll appreciate, and you'll be grateful for when they're independently managing their equipment.The Fruities 5'6" surfboard, with its generous dimensions of 5'6" x 30" x 2" and a volume of 47 liters, provides the stability that beginners need to quickly gain confidence in the water. Its weight capacity of 154 lbs ensures it can accommodate a wide range of surfers, making it a versatile choice for the whole family. Why Choose the Fruities Watermelon Surfboard? Beginner-Friendly Design: Specially curated for kids and novices. Dive into the waves with confidence. Community-Crafted: Developed with insights from hundreds of surf-loving families, ensuring a board that resonates with the needs of young wave riders. Vibrant Aesthetics: The playful watermelon design isn't just about looks; it's a reflection of the joy and energy of youthful surfing. Why Choose Good Wave? Choosing Good Wave means choosing a brand that stands behind its products. We offer a 30-day return policy for any reason, provided the products are unused and in their original packaging. Plus, we provide a 30-day manufacturer's warranty. If any defects are found, we'll arrange a full refund and waive the return shipping cost. When you choose Good Wave, you're choosing a partner that's with you every wave of the way. Join the Fruities Family! Grab your Good Wave 5'6" Fruities Foam Surfboard - Watermelon today. It's not just about catching waves - it's about gaining confidence, learning new skills, and creating unforgettable memories, one surf session at a time. We can't wait to welcome you to the Fruities family!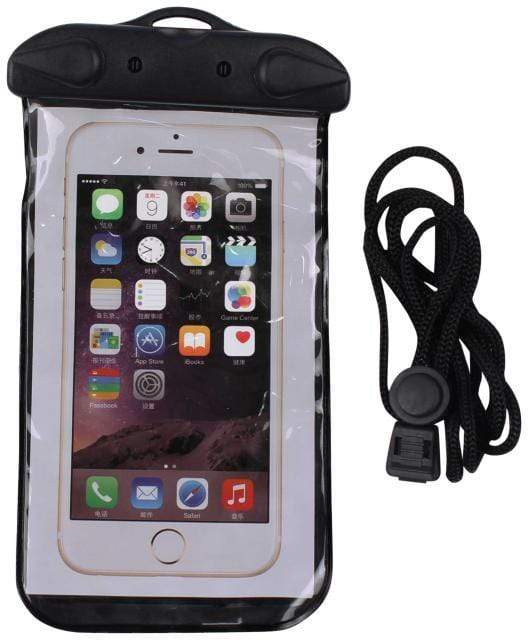 Waterproof Phone Case
$29.00 USD
$34.95 USD
As of summer '20, Good Wave now offers waterproof phone cases! The waterproof cellphone case is extremely durable and versatile. Fits almost any phone including all iPhone, Samsung and Google smartphones.  Best part, it floats!  Comes with an adjustable lanyard. For a limited time, we're offering a 50% discount on our waterproof phone case with a purchase of $100 or more! Promo automatically applied at checkout. Max 10 waterproof phone cases per order. May not be combined with other discounts.
Our success is defined by more families spending time outdoors, surrounded by the healing powers of the water.
Good Mission
30 DAY "ANY REASON" RETURNS
No questions asked.
USA FAST SHIPPING
Quick and reliable.
5/5 SUPPORT
We're here for you.