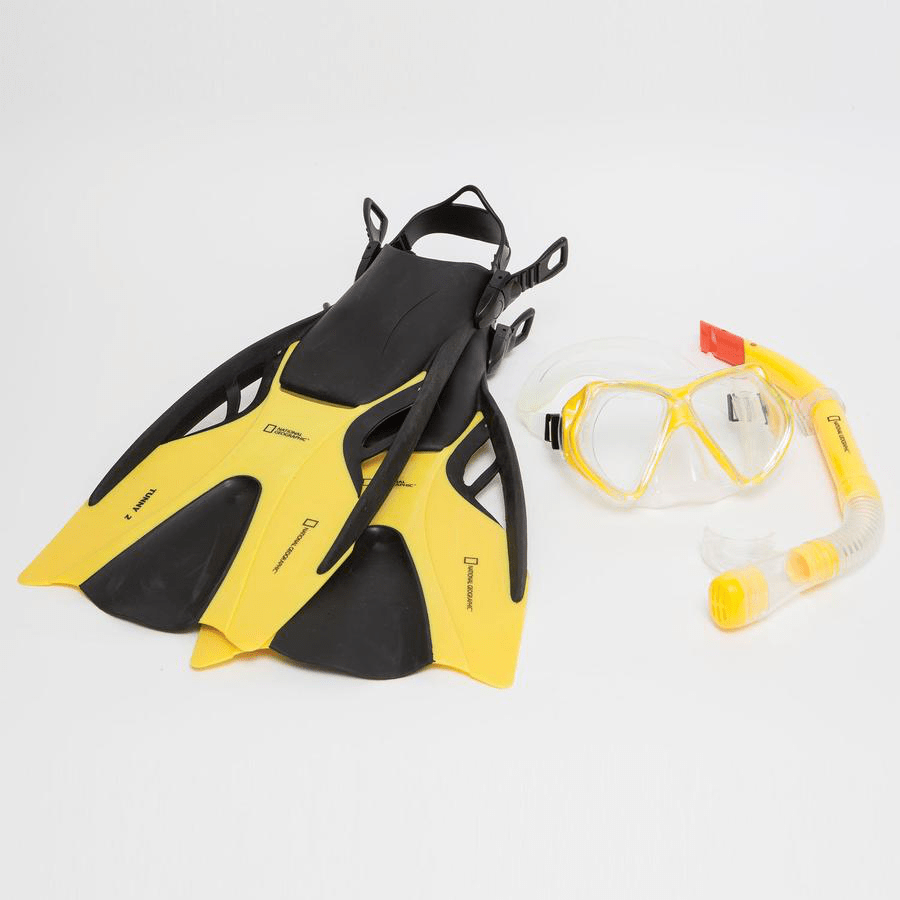 National Geographic Snorkel Set
from

$29.00 USD

$35.00 USD
Fog be gone, SNORKEL MASK ON! Crafted for maximum range of vision and easy breathing, the National Geographic's Expedition Series snorkel set is perfect for both little ones and adults. Enjoy the scenery from the underwater world this summer! Mask/Snorkel and Mask/Snorkel + Fins sets include a free 'carry bag' to comfortably carry your new snorkel gear! Available in Yellow/Black and Blue/Black. Mask Made from 100% hypoallergenic silicone Lenses - CE tempered, safe for eyes & face and distortion-free Strap - flexible and replaceable (ratchet quick lock) Snorkel Mouthpiece - orthodontic design for optimal fit Splash guard - keeps snorkel dry under normal conditions Fins Included in fin set only. Comes in two sizes S/M (5 to 8) and L/XL (8 to 11) with open ended heel-adjustment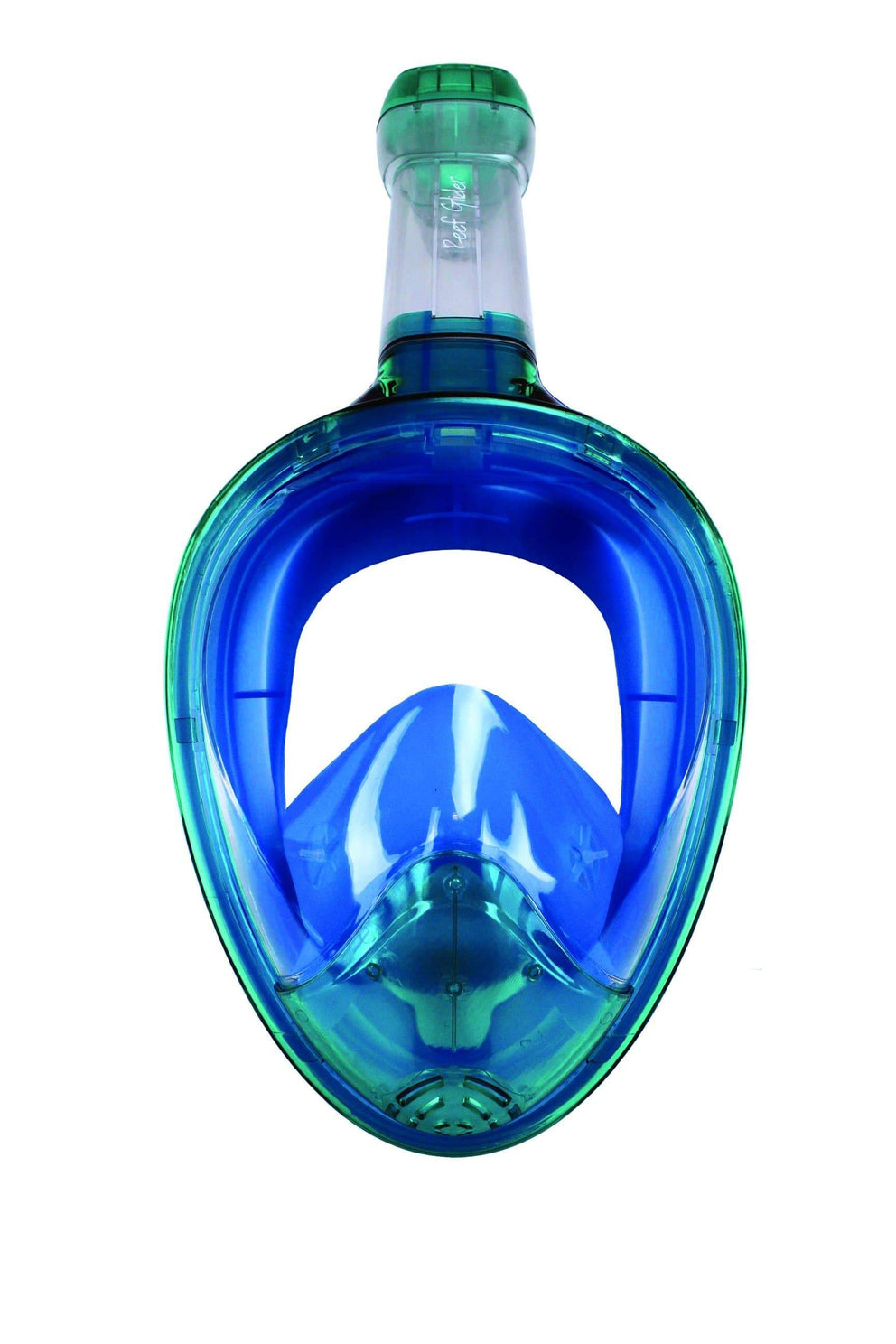 Reef Glider Full Face Snorkel Mask Set with Detachable Action Cam Mount
$79.00 USD
$95.00 USD
Peer into the underwater world and keep your entire face dry as you glide comfortably over the reef! The ECO Reef Glider by National Geographic is ideal for the person that has always wanted to peak under the water, yet may not be comfortable enough yet to use a traditional snorkel mask. Simply place the mask to your face, adjust the straps and you're all set! Breathing is simple through the mouth and nose via the built in, sealed nasal mask, which helps to minimize mask fogging. Available in blue/emerald, black/emerald and red/grey. Detachable action mount ($19.95 value) included in package. Cleaning instructions Rinse thoroughly with fresh water and dry with a soft, non-abrasive towel. DO NOT apply any anti-fog solvents.  Polycarbonate lenses (common for swim goggles) such as that on the Reef Glider will scratch easier than tempered lenses so please take care when cleaning and drying your mask. Sizing guide Simply measure the length of your face from chin to eye level. For a length 4-4.8 inches (10-12cm), choose S/M size. For a length greater than 4.8 inches (12cm), choose L/XL. Caution DO NOT run/walk with fins or dive headfirst - severe injury or fatality may result. ORDERS OUTSIDE OF LOWER 48, USA: please contact us.
Our success is defined by more families spending time outdoors, surrounded by the healing powers of the water.
Good Mission
30 DAY "ANY REASON" RETURNS
No questions asked.
USA FAST SHIPPING
Quick and reliable.
5/5 SUPPORT
We're here for you.